Posts for: February, 2015
By New Holstein Family Dental
February 23, 2015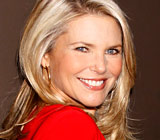 Christie Brinkley's world-famous smile has graced the covers of countless magazines for over 30 years. In fact, in her own words from an interview with Dear Doctor magazine, the supermodel said, "I think my smile was really my passport to success in the modeling industry." And while most of her smile's appeal comes naturally, Christie does give it a boost with good oral hygiene, regular dental checkups and tooth whitening. As Christie says, "When it comes to teeth, keep it as natural as possible. Do not go overboard on whitening. You want your teeth to compliment your face…your friends should not be required to wear sunglasses when you smile!"
Aside from some potential minor side effects such as tooth sensitivity, whitening teeth through bleaching is a relatively inexpensive way to brighten your smile conservatively and successfully. There are three common methods, as described below:
An external or vital approach where "vital" (living) teeth are bleached through direct contact to the tooth's surface.
An internal or non-vital approach where the tooth is whitened from the inside during a root canal treatment.
A combination approach in which both internal and external bleaching techniques are used.
But what causes teeth to become discolored?
Tooth discoloration can be caused by a traumatic blow to your teeth resulting in nerve tissue (pulp) death. However, there can be many other causes: consuming or using products that stain the teeth such as coffee, tea, cola, tobacco products and red wine, to name just a few. Aging is another factor, as it results in changes in the mineral structure of the tooth as the enamel, the outermost layer, loses its beautiful and youthful translucency. Other causes include exposure to high levels of fluoride; tetracycline, an antibiotic, administered during childhood; inherited developmental disorders and jaundice in childhood; and tooth decay.
The good news is that we routinely brighten smiles through tooth whitening. To learn more about brightening your smile, continue reading the Dear Doctor magazine article "Teeth Whitening." Or if you are ready to have your teeth professionally whitened, contact us today to schedule an appointment so that we can conduct a thorough examination and discuss your whitening treatment options. And if you want to read the entire feature article on Christie Brinkley, continue reading "The Secret Behind Christie Brinkley's Supermodel Smile."
By New Holstein Family Dental
February 13, 2015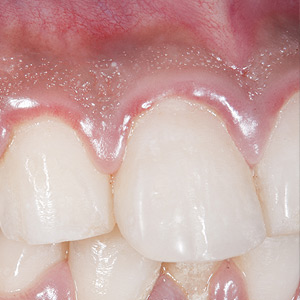 Periodontal (gum) disease is mainly caused by bacterial plaque built up on tooth surfaces due to ineffective oral hygiene. For most cases, treatment that includes plaque and calculus (tartar or calcified plaque) removal and renewed daily hygiene is highly effective in stopping the disease and restoring health to affected gum tissues.
However, you might have additional health factors that may make it more difficult to bring the disease under control. If your case is extreme, even the most in-depth treatment may only buy time before some or all of your teeth are eventually lost.
Genetics. Because of your genetic makeup, you could have a low resistance to gum disease and are more susceptible to it than other people. Additionally, if you have thin gum tissues, also an inherited trait, you could be more prone to receding gums as a result of gum disease.
Certain bacteria. Our mouths are home to millions of bacteria derived from hundreds of strains, of which only a few are responsible for gum disease. It's possible your body's immune system may find it difficult to control a particular disease-causing strain, regardless of your diligence in oral care.
Stress. Chronic stress, brought on by difficult life situations or experiences, can have a harmful effect on your body's immune system and cause you to be more susceptible to gum disease. Studies have shown that as stress levels increase the breakdown of gum tissues (along with their detachment from teeth) may also increase.
Disease advancement. Gum disease can be an aggressive infection that can gain a foothold well before diagnosis. It's possible, then, that by the time we begin intervention the disease has already caused a great deal of damage. While we may be able to repair much of it, it's possible some teeth may not be salvageable.
While you can't change genetic makeup or bacterial sensitivity, you can slow the disease progression and extend the life of your teeth with consistent daily hygiene, regular cleanings and checkups, and watching for bleeding, swollen gums and other signs of disease. Although these additional risk factors may make it difficult to save your teeth in the long-run, you may be able to gain enough time to prepare emotionally and financially for dental implants or a similar restoration.
If you would like more information on the treatment of gum disease, please contact us or schedule an appointment for a consultation. You can also learn more about this topic by reading the Dear Doctor magazine article "Periodontal (Gum) Treatment & Expectations."