Posts for: April, 2016
By New Holstein Family Dental
April 28, 2016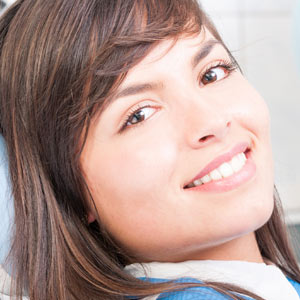 Controlling discomfort during dental work is one of our top priorities. Advances in anesthesia over the last century have made that objective easier to attain, especially for routine procedures.
The term anesthesia means "without feeling or pain." It refers to the use of substances to prevent a patient's nervous system from sensing pain. There are two basic types: general, through intravenous injection (IV) or gas inhalation that places a patient in an unconscious state; and local, which only affects the part of the body involved in the procedure while the patient remains conscious.
The latter type has become very important in dentistry, especially for mild to moderate procedures. Because teeth and gum tissues are rich in nerves, patients can have a heightened level of sensitivity that can increase anxiety and discomfort during dental work. Local anesthesia reduces that discomfort and relaxes both patient and dental provider.
We typically administer local anesthesia in two ways: by applying the anesthetic to the outside tissue surface (with a cotton swab, patch or spray) or by injection. The first type, topical anesthesia, is most often used to eliminate the pricking discomfort of the needle used to inject the main anesthetic. Using both applications eliminates any painful sensation at all — the only thing you might feel is a slight pressure during the procedure.
As mentioned before, local anesthesia benefits us as well as you. Knowing you're at ease and comfortable allows us to better focus on the procedure — we're not rushed to finish to spare you further discomfort. A relaxed, unhurried atmosphere is essential to a successful outcome for any dental procedure.
We've also found solutions for another issue with local anesthesia that concerns patients: the length of time the numbing effect lingers after a procedure. In response, the dental profession has developed different types of anesthesia that reduce this after effect considerably. We're also more selective about what procedures actually require anesthesia — some, like routine teeth cleaning or work on the outer enamel (which doesn't contain nerves), can usually be performed without it.
All in all, local anesthesia reduces your level of discomfort and increases our ability to be thorough in performing your dental work. You'll not only find the experience more pleasant, but it will also enhance the quality of your care.
If you would like more information on alleviating pain and discomfort during dental work, please contact us or schedule an appointment for a consultation. You can also learn more about this topic by reading the Dear Doctor magazine article "Local Anesthesia for Pain-Free Dentistry."
By New Holstein Family Dental
April 13, 2016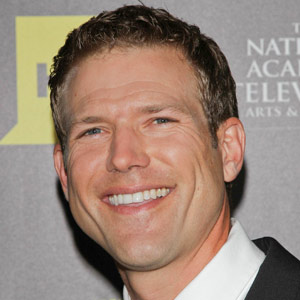 Are bleeding gums something you should be concerned about? Dear Doctor magazine recently posed that question to Dr. Travis Stork, an emergency room physician and host of the syndicated TV show The Doctors. He answered with two questions of his own: "If you started bleeding from your eyeball, would you seek medical attention?" Needless to say, most everyone would. "So," he asked, "why is it that when we bleed all the time when we floss that we think it's no big deal?" As it turns out, that's an excellent question — and one that's often misunderstood.
First of all, let's clarify what we mean by "bleeding all the time." As many as 90 percent of people occasionally experience bleeding gums when they clean their teeth — particularly if they don't do it often, or are just starting a flossing routine. But if your gums bleed regularly when you brush or floss, it almost certainly means there's a problem. Many think bleeding gums is a sign they are brushing too hard; this is possible, but unlikely. It's much more probable that irritated and bleeding gums are a sign of periodontal (gum) disease.
How common is this malady? According to the U.S. Centers for Disease Control, nearly half of all  Americans over age 30 have mild, moderate or severe gum disease — and that number increases to 70.1 percent for those over 65! Periodontal disease can occur when a bacteria-rich biofilm in the mouth (also called plaque) is allowed to build up on tooth and gum surfaces. Plaque causes the gums to become inflamed, as the immune system responds to the bacteria. Eventually, this can cause gum tissue to pull away from the teeth, forming bacteria-filled "pockets" under the gum surface. If left untreated, it can lead to more serious infection, and even tooth loss.
What should you do if your gums bleed regularly when brushing or flossing? The first step is to come in for a thorough examination. In combination with a regular oral exam (and possibly x-rays or other diagnostic tests), a simple (and painless) instrument called a periodontal probe can be used to determine how far any periodontal disease may have progressed. Armed with this information, we can determine the most effective way to fight the battle against gum disease.
Above all, don't wait too long to come in for an exam! As Dr. Stork notes, bleeding gums are "a sign that things aren't quite right." Â If you would like more information about bleeding gums, please contact us or schedule an appointment. You can read more in the Dear Doctor magazine article "Bleeding Gums." You can read the entire interview with Dr. Travis Stork in Dear Doctor magazine.