Posts for: May, 2017
By New Holstein Family Dental
May 17, 2017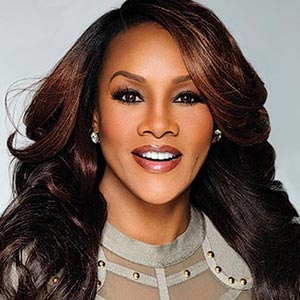 What's an actor's most important feature? According to Vivica A. Fox, whose most recent big-screen role was in Independence Day: Resurgence, it's what you see right up front.
"On screen, your smile and your eyes are the most inviting things that bring the audience in" she said. "Especially if you play the hot chick."
But like lots of people, Vivica reached a point where she felt her smile needed a little help in order to look its best. That's when she turned to a popular cosmetic dental treatment.
"I got veneers years ago," Ms. Fox told Dear Doctor magazine in a recent interview, "just because I had some gapping that probably only I noticed."
What exactly are dental veneers? Essentially, they are thin shells of lustrous porcelain that are permanently attached to the front surfaces of the teeth. Tough, lifelike and stain-resistant, they can cover up a number of defects in your smile — including stains, chips, cracks, and even minor spacing irregularities like the ones Vivica had.
Veneers have become the treatment of choice for Hollywood celebs — and lots of regular folks too — for many reasons. Unlike some treatments that can take many months, it takes just a few appointments to have veneers placed on your teeth. Because they are custom made just for you, they allow you to decide how bright you want your smile to be: anywhere from a natural pearly hue to a brilliant "Hollywood white." Best of all, they are easy to maintain, and can last for many years with only routine care.
To place traditional veneers, it's necessary to prepare the tooth by removing a small amount (a millimeter or two) of its enamel surface. This keeps it from feeling too big — but it also means the treatment can't be reversed, so once you get veneers, you'll always have them. In certain situations, "no-prep" or minimal-prep veneers, which require little or no removal of tooth enamel, may be an option for some people.
Veneers aren't the only way to create a better smile: Teeth whitening, crowns or orthodontic work may also be an alternative. But for many, veneers are the preferred option. What does Vivica think of hers?
"I love my veneers!" she declared, noting that they have held up well for over a decade.
For more information about veneers, please contact us or schedule an appointment for a consultation.
By New Holstein Family Dental
May 02, 2017
Most children's permanent teeth erupt on a fairly predictable schedule. Sometimes, though, one or more teeth might not develop as they should — or at all.
These absent teeth pose functional problems for chewing and hygiene, which can affect long-term dental health. But they can also have a disruptive effect on an otherwise attractive smile if the missing teeth are the upper lateral incisors in the most visible part of the smile.
You normally find this pair of teeth on either side of the upper central incisors (the two front-most teeth). On the other side of the lateral incisors are the canine or eye teeth, known for their pointed appearance. Without the lateral incisors, the canines tend to drift into the space next to the central incisors. This can produce an odd appearance even a layperson will notice: only four teeth where there should be six!
It's possible to correct this abnormality, but it will take time and expense. The first step is usually to move the teeth in the upper jaw with braces to their correct position. This puts teeth where they should be and also opens space between the canines and central incisors so we can eventually replace the missing teeth with dental implants.
But the key to all this is timing. It's usually appropriate to undertake tooth movement with braces during late childhood or adolescence. But implants shouldn't be installed until the person's jaw fully matures, usually in early adulthood. An implant placed before then could eventually become misaligned.
To accommodate the time between bite correction and implant placement, the patient can wear a retainer appliance that will keep the newly created space open. We can also attach artificial teeth to the retainer to camouflage the empty space.
It usually takes a team of a family dentist, an orthodontist and a surgeon to see this kind of "smile makeover" project through, possibly over several years. But the gains in better aesthetics and health are well worth the time and expense.
If you would like more information on replacing non-developing teeth, please contact us or schedule an appointment for a consultation. You can also learn more about this topic by reading the Dear Doctor magazine article "When Permanent Teeth Don't Grow."