Posts for: November, 2017
By New Holstein Family Dental
November 29, 2017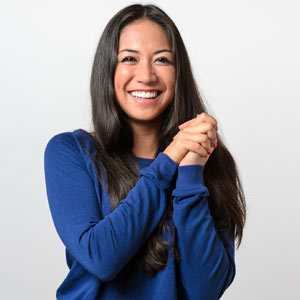 In November, many of us take time to reflect on what we are most thankful for—and good health is often put at the top of the list. If your teeth and gums have been trouble-free this year, congratulations! If not, here's how to start making next year a better one for your oral health:
No Rushing When Brushing
It takes time to do a good job on the vital task of brushing your teeth. The American Dental Association recommends brushing twice each day for a full two minutes. That's not a lot when you think about it: only 30 seconds to reach the front, back and chewing edge of every tooth in each quadrant of your mouth (upper left, upper right, lower left, lower right). Yet many people don't regularly achieve the two-minute mark. So it's a good idea to time yourself and see how long that actually is!
Clean In Between
Disease-causing dental plaque builds up not only on teeth, but also in between them. So it's important to use floss or another interdental (between-the-teeth) cleaning aid. If you don't floss, you'll miss cleaning about a third of your tooth surfaces! Plaque left in place can harden into a deposit called calculus or tartar, which can only be removed at the dental office—not at home. When it remains on the teeth, tartar can irritate gums and promote dental disease.
Don't Be a Stranger!
Practicing a good daily oral hygiene routine is essential for a healthy mouth, but regular dental exams and cleanings are also vital to maintaining your oral health. Routine dental visits are one of the best preventive healthcare values available. You'll be screened for everything from cavities to oral cancer and alerted to any concerns that should be dealt with now—before they grow into bigger, more expensive problems later. So don't be a stranger at the dental office!
Maintaining good oral health will help ensure your quality of life—today, tomorrow and throughout your life. That's truly something to be thankful for.
If you have questions about oral health and hygiene, please contact us or schedule an appointment for a consultation. You can learn more by reading the Dear Doctor article "10 Tips for Daily Oral Care at Home."
By New Holstein Family Dental
November 14, 2017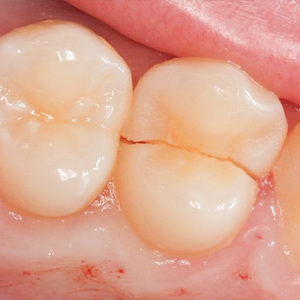 While most tooth loss stems from dental disease or injury, another major cause is a condition known as cracked tooth syndrome. What begins as a microscopic crack in an individual tooth's enamel could ultimately grow to a fracture that endangers its survival.
Most often related to age-related brittleness, expansion and contraction of the enamel surface because of hot foods followed by cold foods and beverages, or grinding habits, cracked tooth syndrome usually occurs in three phases. The first phase is the emergence of miniscule cracks in the outer enamel known as craze lines. These can be very difficult to detect even with x-rays, and usually calls for specialized detection methods such as probing with a sharp instrument (an explorer) or fiber-optic lighting with dye staining to highlight enamel abnormalities. If you have pain symptoms, we may ask you to bite down on a bite stick or rubber pad to locate the area by replicating the sensation.
In the next phase, the craze line grows into a crack that penetrates below the enamel into the tooth's dentin. Pain becomes more prominent and the risk of infection increases. Left untreated, the crack may enter the third phase, a full break (fracture) occurring deep within the inner layers of the tooth. The deeper the fracture occurs, the more serious the danger to the tooth, especially if the pulp is exposed.
The best treatment approach is to attempt to detect and treat a crack as early as possible. Craze lines and moderate cracks can usually be repaired with restorative materials like composite resins. A deeper crack extending into the pulp may require a root canal treatment and the tooth covered with a permanent, protective crown.
If, however, the fracture is too deep, the tooth may be beyond repair and will need to be extracted and replaced with a dental implant or permanent bridge. In any event, the sooner a cracked tooth is discovered and treated, the greater your chance of avoiding pain, discomfort, and, ultimately, tooth loss.
If you would like more information on cracked tooth syndrome, please contact us or schedule an appointment for a consultation. You can also learn more about this topic by reading the Dear Doctor magazine article "Cracked Tooth Syndrome."