Posts for: March, 2018
By New Holstein Family Dental
March 30, 2018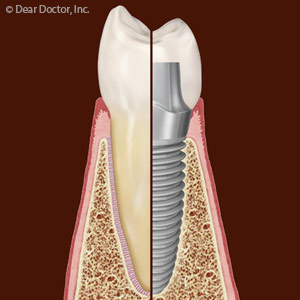 Dental implants have become the standard for long-term tooth replacement. From mechanics to movie stars, people from all walks of life have discovered the advantages of replacing a missing tooth with an implant. Obviously, restoring your smile is a definite advantage, but an implant can also help to maintain the health of your jawbone and adjacent teeth.
The implant is a small, screw-like titanium post that is placed into your jawbone to function as the root part of the tooth. The living bone tissue will actually attach to the titanium post, fusing them together. This will not only provide a sturdy anchor for a natural-looking crown, but will provide stability for bridgework or dentures. You will then be able to smile, chew and talk as if all of your teeth are natural. The procedure will also help to stabilize the bone, reducing long-term bone loss that occurs when a missing tooth is not replaced.
At this point, if you are thinking that there must be a lot of pain involved, I have good news for you. There is very little pain involved after the procedure is completed and no pain at all during the procedure. Typically, it is a routine surgery that takes place in a dentist's office under local anesthesia where the immediate area is numbed. If there is any apprehension at all about the procedure, we will offer alternative anesthesia or sedation options during the planning process.
To determine who will be a good candidate for the implant procedure, a plan must be in place to assure the success of the implant. Part of the plan includes:
Reviewing your past medical and dental history. We must know your complete past and present medical history and medication use, since good health is essential. There are certain conditions and diseases that can affect the healing of an implant.
Performing a comprehensive dental examination. An evaluation of your dental problems and needs will determine if implants are in your best interests. An assessment of the health and mass of the jawbone as well as the number and location of the implant(s) that are needed to restore your bite and smile back to health will also be determined.
When the implant procedure has been successfully completed, there is one more step. As with your natural teeth, preventive maintenance is crucial for long-term success. A daily routine of brushing and flossing along with regular professional dental cleanings and checkups will help ensure continued gum health and proper functioning of your implants.
If you are wondering whether dental implants are right for you, contact us for more information or schedule an appointment for a consultation. You can also learn more about dental implants by reading the Dear Doctor magazine articles "Dental Implants" and "Dental Implant Surgery."
By New Holstein Family Dental
March 15, 2018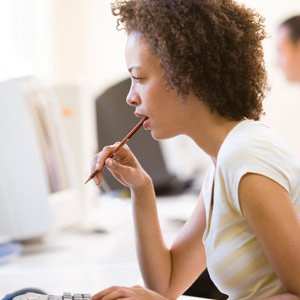 While tooth decay and periodontal (gum) disease destroy more teeth than any other causes, both of these diseases are largely preventable with proper oral hygiene and dental treatment. It's more than possible, then, to enjoy a lifetime of healthy, disease-free teeth.
But even with healthy teeth, the effects of aging will cause tooth wear over time. And although we can't prevent the aging process from occurring altogether, there are steps we can take not to accelerate the process.
Most tissues, including bone and teeth, have a growth cycle in which older cells are broken down (known as catabolism), removed and replaced by newer cells (anabolism). As we develop during childhood, the growth phase exceeds breakdown; when we reach adulthood, the two phases come into equilibrium. But as we age, breakdown will gradually overtake growth. This aging effect results in, among other outcomes, tooth wear.
"Normal" wear appears to be greatest — and most visible — along the biting surfaces of the teeth. The forces generated when we bite or chew causes enamel to erode over time. Unfortunately, you can accelerate this process through bad oral habits: clenching or grinding teeth, often times at night while you sleep, as well as habitually chewing on hard objects like nails or pencils.
Normal forces generated when we bite or chew are actually beneficial for dental health — they help stimulate bone growth. But when they exceed their normal range as when we clench or grind our teeth, they can increase tooth wear and cause other problems such as diminished function or changes in appearance, such as a shortened facial height.
To slow the rate of wear, it's important to modify any behaviors that may be contributing to it. In many cases an occlusal night guard worn while you sleep helps prevent teeth clenching. You may also need assistance with stress management, a major trigger for these kinds of habits, through biofeedback therapy or counseling.
If you've already encountered excessive wear, bonding techniques using colored composite resin, veneers or crowns that attach directly to the teeth can restore lost function and rejuvenate the appearance and color of your teeth. We can perform a "smile analysis" to determine if one of these techniques is right for you to help you regain a more youthful and attractive smile.
If you would like more information on aging and tooth wear, please contact us or schedule an appointment for a consultation. You can also learn more about this topic by reading the Dear Doctor magazine article "How and Why Teeth Wear."