Posts for: November, 2018
By New Holstein Family Dental
November 20, 2018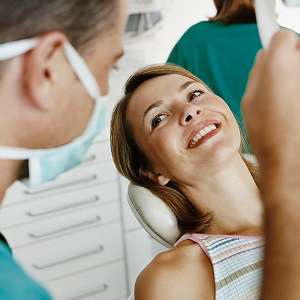 Modern restorations for severely damaged or missing teeth are truly remarkable. Although the type of restoration may differ — dental implant, bridge, or veneer — the end result is a life-like facsimile that matches the shape and color of your natural teeth.
To achieve this result, though, the new crown or veneer requires fabrication in a dental laboratory, a meticulous process that may take a few weeks. In the interim, we often install temporary crowns. These help in a number of ways: because we've prepared the teeth for final restoration by removing some of the tooth structure, the temporary crown protects and stabilizes the teeth, reduces sensitivity and helps maintain gum health. Temporary crowns also enable the patient to present a more natural smile while waiting for the permanent restoration.
Temporary crowns are typically manufactured to fit a wide range of patients, similar to an "off-the-rack" suit from a clothing store. In recent years, though, customized "tailored" temporary crowns designed specifically for an individual patient have grown in popularity among dental professionals as well as patients.
In creating a customized temporary crown, we first perform a smile analysis similar to one used for a permanent restoration. After a careful assessment of your mouth, we would then make recommendations about the elements to include in the temporary crown, including shape and color. We would also factor in your desires and concerns into the final design. Working together with the dental laboratory, we would then have the temporary crowns produced and ready to apply as soon as we complete the preparatory work.
Customized temporary crowns also serve another important purpose as a kind of "dress rehearsal" for the permanent restoration. This gives you an opportunity to "try out" the smile you'll have with the permanent restoration in your daily life. We can then use your experience to make adjustments to the permanent crowns before final production.
While customized temporary crowns involve more effort and expense than the traditional, the benefits are worth the added cost, especially if you're involved with an extensive "smile makeover" procedure. Not only will you look better while your permanent restoration is under construction, your temporary look will give you added confidence that your future smile is right for you.
If you would like more information on temporary and permanent dental restorations, please contact us or schedule an appointment for a consultation. You can also learn more about this topic by reading the Dear Doctor magazine article "Concepts of Temporary Restorations."
By New Holstein Family Dental
November 10, 2018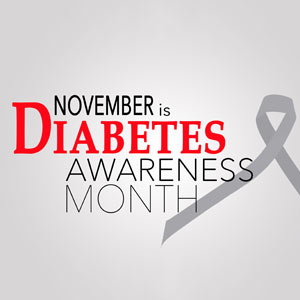 The American Diabetes Association has declared November National Diabetes Month. If you or a loved one has diabetes, you may already know that diabetes puts you at greater risk for gum disease. Let's look at four must-know facts about diabetes and gum disease.
#1. Gum disease is an acknowledged complication of diabetes.
High levels of blood sugar can interfere with your mouth's ability to fight infection, making you more susceptible to gum disease. People with poorly controlled diabetes may have more severe gum disease and may ultimately lose more teeth due to gum disease—in fact, one in five people who have lost all their teeth have diabetes.
#2. Gum disease makes diabetes harder to control.
Diabetes and gum disease are a two-way street when it comes to adverse health effects. Not only does diabetes increase the risk of gum disease, but gum disease can make diabetes harder to manage. Infections such as gum disease can cause blood sugar levels to rise. This is because chronic inflammation can throw the body's immune system into overdrive, which affects blood sugar levels. Since higher blood sugar weakens the body's ability to fight infection, untreated gum disease may raise the risk of complications from diabetes.
#3. You can do a lot to take charge of your health.
If you have diabetes and gum disease, you may feel as if you've been hit with a double whammy. While it's true that having both conditions means you are tasked with managing two chronic diseases, there is a lot you can do to take care of your health. Do your best to control blood sugar by taking prescribed medications, following a balanced diet, and exercising. In addition, pay special attention to your oral healthcare routine at home: Brushing your teeth twice a day and flossing once a day can go a long way in preserving good oral health.
#4. Preventing and managing gum disease should be a team effort.
We can work together to prevent, treat, and control periodontal disease. Come in for regular professional dental cleanings and checkups so we can monitor the health of your teeth and gums and provide specialized treatment such as deep cleanings when necessary. Diligent dental care can improve your oral health and help control your diabetes.
Remember, we're on your team. Let us know if there have been changes in your diabetes, your medication, or your oral health. If you have questions about diabetes and your oral health, please contact us or schedule an appointment for a consultation. To learn more, read the Dear Doctor magazine article "Good Oral Health Leads to Better Health Overall."