Posts for tag: dental implant
By New Holstein Family Dental
December 09, 2020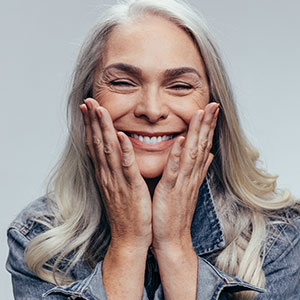 In looking at options to replace your missing teeth, you might have heard others rave about dental implants. You're almost sold on this innovative restoration method—but you're a little skittish about the upfront cost.
Here are 3 reasons why getting dental implants to restore your missing teeth is a sound investment.
A solid long-term solution. Based on findings from over 3 million implant installations over the last forty years, more than 95% of implants continue to successfully function after ten years—and many are on track to last decades. That's something that can't be said for other forms of restoration. An implant's large upfront cost could in fact even out over the long-term and ultimately cost less than other restorations that may need to be replaced sooner.
A benefit to bone health. One of the more negative consequences of missing teeth is ongoing bone loss, a process that can continue to occur even when teeth are replaced by dentures or bridges. But bone cells readily grow and adhere to the titanium metal implant imbedded in the bone, slowing or even stopping continuing bone loss. If for no other reason, their positive impact on bone health is a top reason for choosing implants.
A range of choices. Replacing multiple missing teeth individually with dental implants can be quite expensive. But individual tooth replacement is only one of the ways implants could benefit you. It's possible to place just a handful of implants along the jaw to support other types of restorations like bridges and partial or full dentures. Not only is this cost-effective, but the implant-supported restoration may be more stable and secure. And these implants may also contribute to bone health.
But before you make your decision, visit us for a complete dental examination. We'll assess if your dental condition makes you a good candidate for implants, and then provide you more information on the process and costs.
If you would like more information on dental implants, please contact us or schedule an appointment for a consultation. You can also learn more about this topic by reading the Dear Doctor magazine article "Dental Implants 101."
By New Holstein Family Dental
March 25, 2015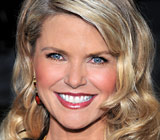 Supermodel Christie Brinkley has a one-in-a-million smile, but she is just one of millions who have benefited from today's preferred tooth-replacement technique: the dental implant. In a wide-ranging interview, Brinkley told Dear Doctor magazine about a helicopter accident she suffered while back-country skiing.
"I fractured two molars in the back of my mouth and I had to get two dental implants," Brinkley told the magazine. "I am grateful for the dental implant technology that feels and looks so natural."
You might think it serves little purpose to replace a missing back tooth that was barely visible in your smile to begin with — especially if you don't spend a lot of time posing for magazine covers. But this is actually not the case. Your molars are extremely important for chewing and even for maintaining a more youthful appearance.
Dentists generally agree that losing posterior (back) teeth can have many consequences for the remaining teeth and their surrounding structures, i.e., bone and gums. If back teeth are missing, the front teeth end up bearing more stress than they were built for. And there are certain things that happen when any tooth is lost, whether front or back, that can affect function and appearance.
For one thing, when a tooth is lost the adjacent teeth tend to drift into the empty space or tip towards it. This can adversely affect your bite. Too much shifting can render a tooth basically useless and also leave it more vulnerable to gum disease.
Another complication is the loss of tooth-supporting bone that inevitably occurs when teeth are lost. When a tooth comes out, the bone under it actually begins to melt away. Since back teeth support the vertical dimension of the face, their loss can cause what's known as "bite collapse" — a reduction in facial height that becomes increasingly noticeable over time and can make you look older.
A dental implant can prevent all of these things, while providing you with a replacement that looks and feels just like the tooth you lost.
If you are interested in learning more about implants, please contact us or schedule an appointment for a consultation. If you would like to read Dear Doctor's entire interview with Christie Brinkley, please see "The Secret Behind Christie Brinkley's Supermodel Smile." Dear Doctor magazine also has more on "Replacing Back Teeth."