We are now providing dental care together in one location
The brief descriptions below are designed to familiarize you with our staff's training, professional credentials and work experience.
Dr. Gregory Furdek, DDS
Dr. Gregory Furdek is originally from Beaver Dam, WI. He graduated from Beaver Dam High School in 2000. Dr. Furdek then attended Ripon College where he studied biology and chemistry while playing football. Directly after Ripon, he attended Marquette School of Dentistry and received his D.D.S. After graduation Dr. Furdek entered active duty with the U.S. Army. His first year in the Army was spent completing an Advanced Education in General Dentistry (AEGD). During the AEGD he rotated through all the specialties in dentistry and learned skills above what most general dentists are exposed to, such as impacted wisdom tooth surgery and complex treatment planning. During the next 6 years with the Army, Dr. Furdek was stationed at Fort Sill, Oklahoma, Kandahar, Afghanistan and Fort Wainwright, Alaska. While in Alaska, Dr. Furdek was able to truly enjoy his favorite hobby of hunting. Dr. Furdek is happy to be living in Wisconsin again and resides in Kiel, WI with his wife Laura, son Jack, and daughter Annika.
---
Dr. Annie Wallander
Dr. Annie is originally from Appleton Wisconsin and moved to the area in 2011 after attending dental school at Boston university and completing an additional one year Advanced Education in General Dentistry at Marquette University. Dr. Wallander lives in Kiel. She enjoys spending time with her husband Seth, and children, Sawyer and Paige. She is looking forward to being a part of the local community and volunteers for the PTP at Zielanis Elementary School. She is happy to help our patients with their oral health needs.
---
Barb - Dental Assistant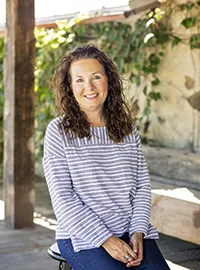 Barb is a graduate of Lake Shore Technical College's Dental Assistant program. She has been working with Dr. Furdek since 2014. One of the best parts of her job is seeing patients become more relaxed and overcome their dental anxiety after visiting the clinic.
"We strive to make our patients as comfortable as possible and answer any questions they may have regarding their treatment."
Barb takes a special interest in OSHA training and keeping the clinic compliant with OSHA standards.
Barb resides in Mount Calvary with her husband and children and their beloved pets. She enjoys music, cooking, baking, spending time with her family, and attending Brewer and Bucks games.
---
Kim - Dental Assistant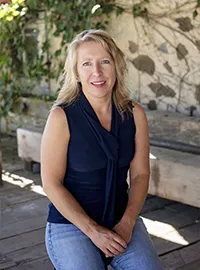 Kim graduated from Fox Valley Technical College dental assisting program in 2007. She joined New Holstein and Kiel Family Dental in 2016.
Kim says she "truly feels blessed that she enjoys her career choice on a daily basis. The office has a great staff along with many wonderful patients."
You will find Kim assisting chairside mainly with Dr. Furdek.
---
Valerie - Dental Hygienist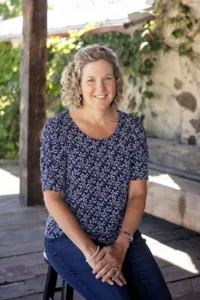 Valerie comes to our office with over 25 years of experience. After receiving her Bachelors of Science degree in Dental hygiene from Loyola University of Chicago, she relocated to New Holstein to embrace the beauty of small town and the scenery around Wisconsin.
Her passion is oral health care and disease prevention. Her goal is to create a warm and friendly atmosphere for each patient.
Valerie hopes that your dental experience at our office is not only a positive one but also educational so that you may continue to improve your oral health.
On a personal note Valerie enjoys family, the outdoors, and traveling. She has been married for over 25 years and has 2 college age children along with 2 cats. She looks forward to meeting you in our office.
---
Heather - Dental Hygienist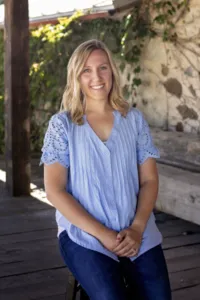 Heather is a native of New Holstein. After high school she attended Fox Valley Technical College where she received her degree in Dental Hygiene.
She enjoys spending time with her patients while educating them on oral health while creating a comfortable experience.
Heather likes to spend time with family, friends, and doing outdoor activities. She and her husband live in New Holstein with their 2 boys. She looks forward to seeing you in our office.
---
Mary Beth - Dental Hygienist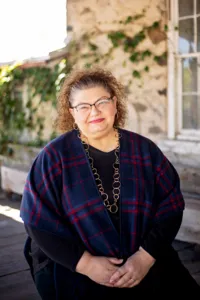 Originally from Nebraska, Mary Beth moved to Wisconsin after earning a Bachelor of Science Degree in Business Management from the University of Nebraska at Kearney. She managed restaurants and a bank branch before returning back to school for an Associates Degree in Dental Hygiene in 2000 from Waukesha County Technical College.
It is Mary Beth's goal to help you achieve your optimal oral health through thorough and educational cleanings. She creates a relaxed and "fun" atmosphere with her personality.
She resides in the area with her three boys. Scrapbooking and music are her passions. She looks forward to getting to know you and your family.
---
Chris - Dental Hygienist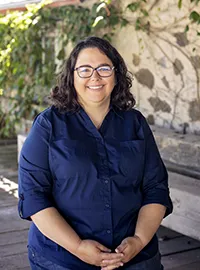 Chris is a 2003 graduate of NWTC in Green Bay receiving her Associate Degree in Dental Hygiene. She has been a part of the Kiel and New Holstein Family dental team since April 2016. Chris is married and has three children and three step-children. In her free time she loves to spend time with her family and friends, spoiling her grandchildren, traveling, and going to sporting events.
---
Becky - Dental Assistant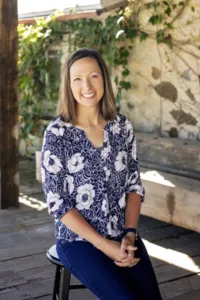 Becky is originally from rural New Holstein and currently resides in St. Anna with her husband and two boys. Becky received her Dental Assisting degree from FVTC and has been a dental assistant for over 15 years. She joined our practice in March 2021 and assists both Dr. Furdek and Dr. Wallander.
In her free time, Becky likes to spend time with her family, playing Dominoes, watching movies, having campfires, dining out, and cheering for the Brewers.
---
Mary K - Dental Assistant, Front Office
She is a graduate of Lakeshore Technical College. She joined the practice in 2021 with over 35 years of experience in the dental field. Mary loves meeting and working with her patients to help provide them comfort when visiting the dental office. She can help out in many areas of the dental office, but you will find her mainly in the front office helping patients with their insurance. She grew up and lives in the New Holstein area with her husband Randy and grown son Mitchell. She enjoys spending time with family, friends, and being at the lake. Mary looks forward to meeting you at Kiel and New Holstein Family Dental.
---
Mary D - Front Office
Mary is originally from Glenbeulah and an alumni of Elkhart Lake-Glenbeulah Schools, Lakeshore Technical College and Fox Valley Technical College. She has been a resident of New Holstein since 2018. She has two children: a son Nick, and a daughter Paige, and a grandson Brooks, who is growing way too fast. Her hobbies include walking her Bassett Hound Earl, flower gardening, reading and pickleball.
---
Amanda - Dental Assistant
Amanda has been in the dental field for over 10 years. She has worked in general dentistry offices as well as an orthodontic office. She resides in rural Chilton and has two children. When she is not in the office she can be seen racing her race car at Gravity Park.
---
Ginger - Front Office
Bio coming soon!